Welcome To B.G. Pavers Ltd, United Kingdom
B.G. Pavers (Formerly named Barber Greene) are UK manufacturers of rubber tyred and crawler driven Paver Finishers, with paving widths from 1.0 metre to 12.0 metres, and depths of 0 - 300mm+. Our comprehensive 16 machine model range of pavers consists of 7 rubber tyred and 9 crawler driven paver units which offer modern design, high build quality, excellence in their performance and proven reliability.
>BGP 205 Mini Compact Wheeled Paver - (CLICK HERE)
Basic Machine Width -

1.6

metres

Hydraulic Paving Width-

1.6 - 4.0

metres without Mechanical Extensions
>BGP 310 Midi Size Wheeled Paver - (READ CUSTOMER REVIEWS - CLICK HERE)
Basic Machine Width -

2.25

metres

Hydraulic Paving Width-

2.25-4.5

metres without Mechanical

Extensions
>BGP C7 Compact Crawler Driven Paver
Basic Machine Width -

1.8

metres

Hydraulic Paving Width -

1.8- 3.5

metres without Mechanical Extension
​ 2.0-4.0 metres without Mechanical Extension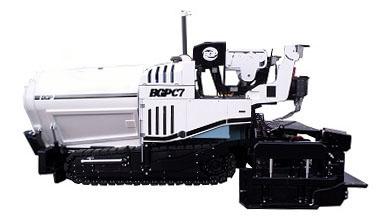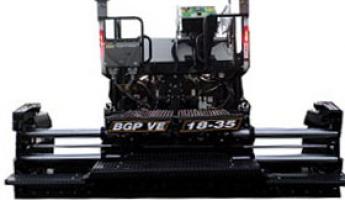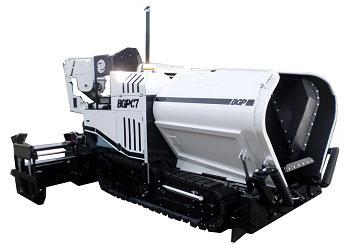 SPECIAL APPLICATIONS : Recent Project
Mira Proving Ground: Resurfacing High Speed performance circuit of 4.5 km featuring 3 Parabola bends at 39° incline.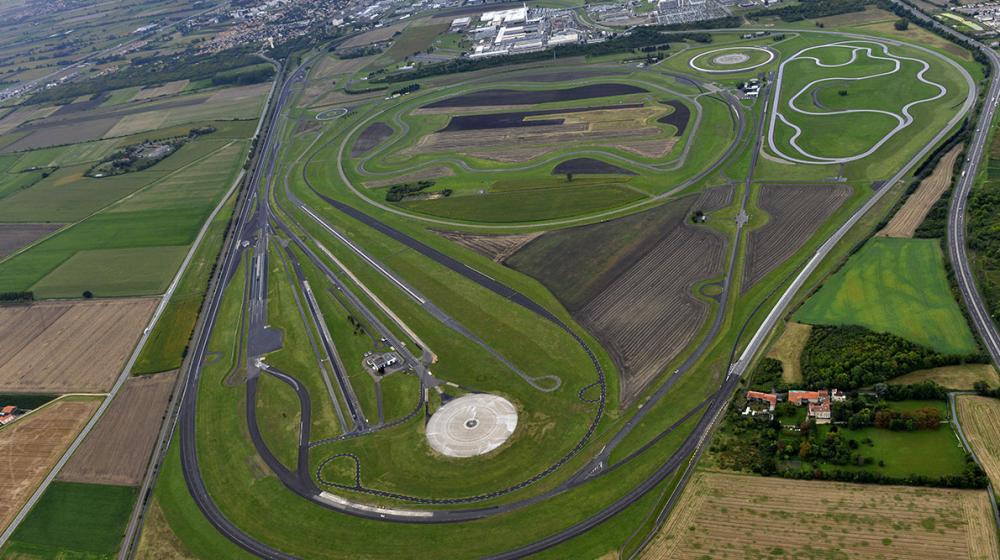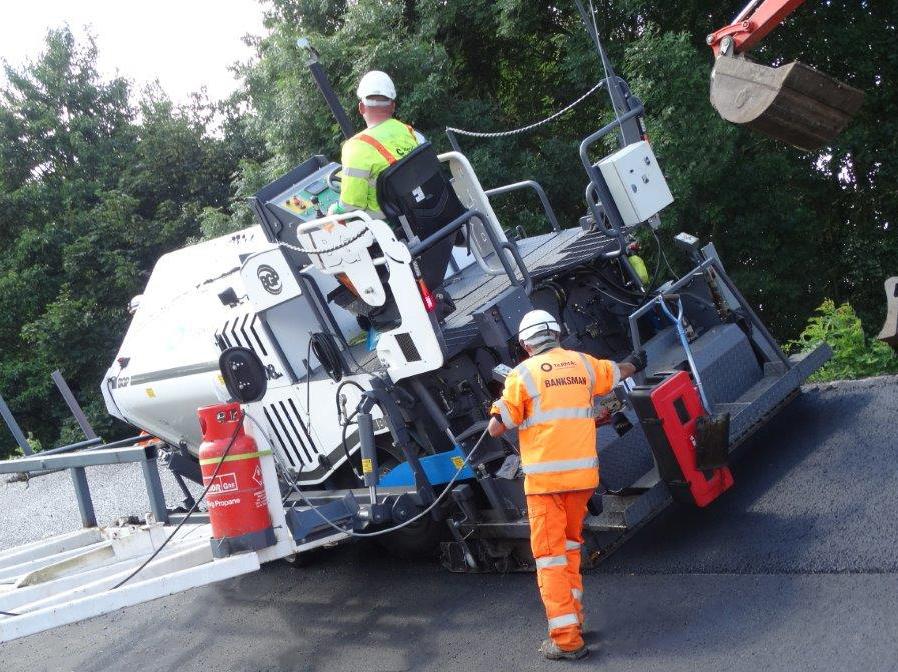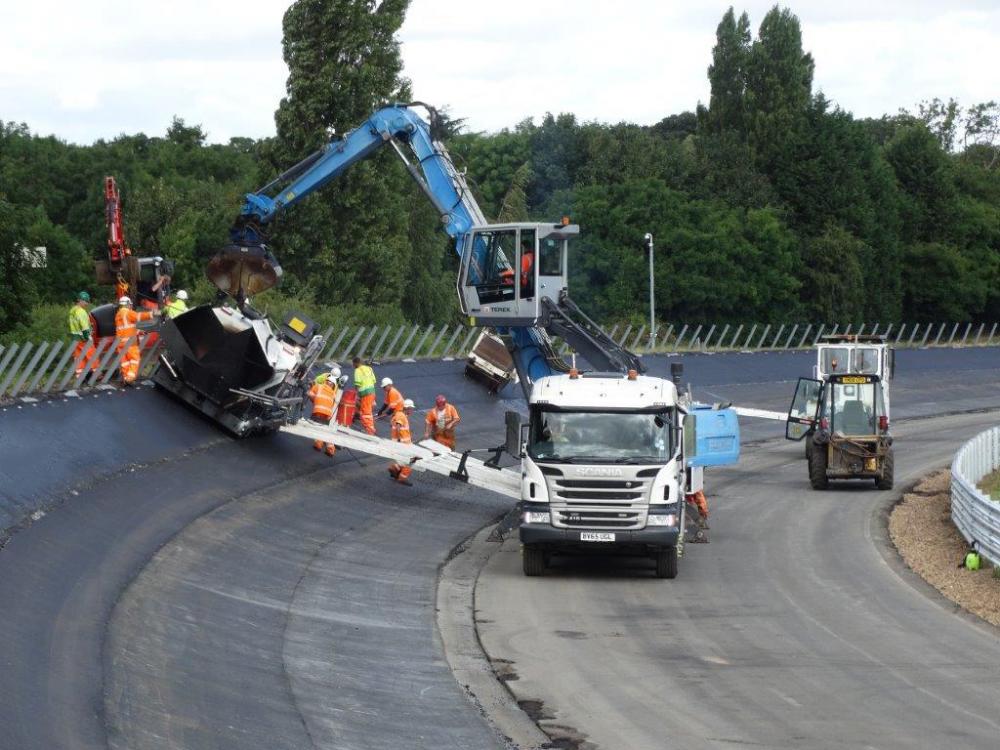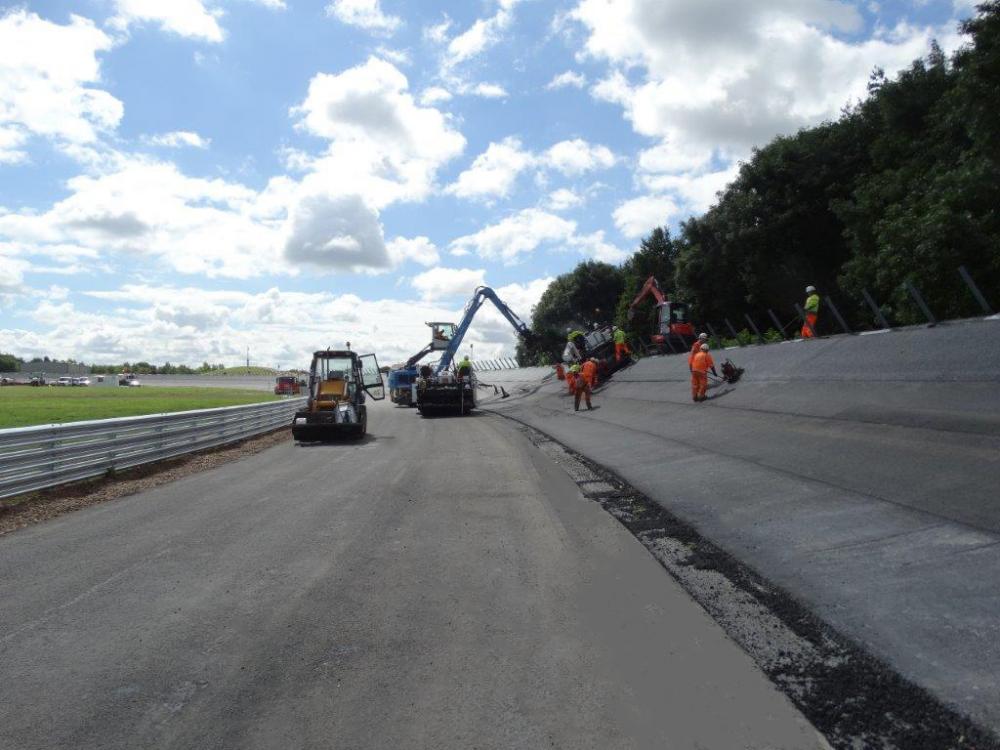 The Task: To design and manufacture a wheeled paving unit capable of performing to tolerance working towards a 39° incline whilst producing a seamless and variable parabola high speed surface formation in a north-south plain.
The machine model selected was our BGP 308 (2.0 - 4.0 metre unit), the tractor unit of the 308 underwent significant modification to ensure operational safety, stability and reliability whilst performing and delivering a paved track surface to tolerance under such demanding and critical criteria.
The unique curved track formation rendered the conventional centre crown - invert screed design unsuitable to deliver the demands of the high speed performance circuit. The resultant and unique BGP parabolic screed design enabled the screed desired profile to be effortlessly and seamlessly adjusted on the move from a horizontal flat surfaced profile to a banked (39°) to deliver a convexed smooth profile track over the desired tracked width.
The heavily modified BGP 308 wheeled unit and unique BGP parabolic screed combination performed faultlessly and contributed considerably to making this particular project a huge success within a very short and demanding time frame.
Why choose BGP?
The key benefits and key features of the BGP Paver range are many encompassing: High ergonomics, innovative, modern and solid design technology, rugged construction and precision performance.
Simple, proven asphalt pavers
User friendly, simple maintenance, generous and easy access are key features in any BGP Paver built today, with a strong influence to provide complete customer satisfaction throughout the service life of the BGP paving unit.
Customising your machine to suit you
Versatility and flexibility enables the BGP Paver Company to amend and alter standard build specification machines to be specifically tailored to match your exacting requirements, be that a country trend or an individual preference.
Comprehensive support services
From a one off service or repair to a full and comprehensive maintenance service contract, our factory service and repair shops are capable of handling any repair or service. We also have a fleet of comprehensively equipped service vans to deal with on site breakdowns.
Find out more about our paver servicing and support services
Paver Hire - Courtesy Loan
We offer a free courtesy loan machine whilst your BGP unit is with us for a scheduled service, workshop overhaul or repair.
Hire machines are available to assist our customers through busy work periods. Paver Hire - find out more.
For further details or enquire about any of our products or services, please contact us.